AAU Junior National Volleyball Championships
*Important Update*
The global spread of COVID-19 ("Coronavirus") has irrevocably changed the way we conduct ourselves in daily life. Personally and professionally, we have all felt the impact of the pandemic. Moving forward, there will be a new normal in how we live and work.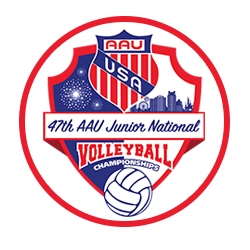 We have already seen businesses adjust -- dine-in restaurants have shifted to delivery service, schools have switched to online classes, grocery stores have installed plastic shield guards at check-out stations -- all to safeguard the health and well-being of those patronizing their businesses. Just as importantly, to allow those companies to retain their workforce and help keep roofs over their families' heads.
Our country is in crisis -- many businesses have laid off or furloughed their personnel. We have seen a record number of people applying for unemployment -- 22 million and growing.
The AAU is no different -- since 1888, we have run events for amateur athletes across the country. And, for the safety and well-being of those athletes, parents, and coaches, we have temporarily suspended all licensed AAU event programming since March 12th. This has been a hardship for our event operators but one we feel is the right thing to do for the health of all who play AAU.
Recently, the federal government announced guidelines for state and local governments to re-open America. As local and state governments start sharing plans for re-opening their states in phases, the AAU does the same.
The 47th AAU Junior National Volleyball Championships will be held June 16 - 28 with numerous safeguards in place to help protect all participants and officials. We do not make this decision lightly. This event brings significant economic impact to the Central Florida area -- hotels, restaurants, and other local area businesses -- all benefit from this event as it has become a staple of the local community each year.
As the safety of the participants is our highest priority, AAU Volleyball will follow the recommendations of the CDC, state, county and local authorities as well as implementing several additional precautionary measures.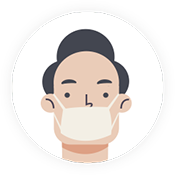 No Spectators - No International Teams - Face Covering
To limit the number of people in the facility, spectators will not be allowed. Each team can consist of 15 players, 5 bench personnel and 10 chaperones. In addition, each match will have one referee. Teams will need to provide the down referee. Due to travel concerns, there will be no international teams. We encourage some type of face covering being worn whenever possible.
Watch Remotely: BallerTV will be providing coverage to help ensure the safest possible viewing experience for athletes, parents, relatives and the volleyball community. In an effort to encourage families to enjoy the action in the safest and most responsible way possible, BallerTV will be offering discounted packages and promotions for viewers of the event. Each court will be streamed daily. For BallerTV-related questions, email support@ballertv.com.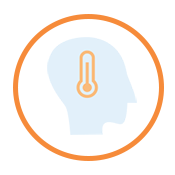 Extensive Screening Measures - Temperature Check
Athletes, coaches, chaperones, officials and event staff will be screened. Temperature checks will occur at the beginning of each age group's session. Teams will be assigned a time and location for the temperature check.
Social Distancing Measures - All Matches at OCCC
There will be many changes at the venue. All matches will be played at the Orange County Convention Center. The volleyball courts will be spaced farther apart to increase the walkways and increased seating space will be added as well. Doors shall be marked for entrances and exits to assist in limiting interaction. There will be a limited number of vendors to allow more space for courts and limit areas where teams gather.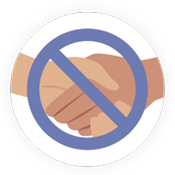 Limited Interaction - No Drink Stations - No Handshakes
Teams are encouraged to bring their own water. Water or sport drink stations will not be provided. There will be no handskakes before or after matches and teams are discouraged from having gift exchanges this year.
OCCC Disinfecting Procedures - Handwashing & Sanitizing
With a strategic on-site preparedness plan, the Orange County Convention Center (OCCC) is implementing rigorous cleaning and sanitation measures to enhance daily routines already in place to promote a clean and healthy environment. More details on the sanitation strategy can be found here.
Additionally, the courts will be disinfected between sessions. Additional hand washing and sanitizing stations will be available within the facility. The balls will be sanitized between each match.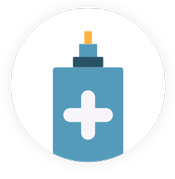 There will be additional protective equipment such as masks, gloves and wipes available to the event staff.
No Opening Ceremonies
There will not be an Opening Ceremony this year, but tickets for the Disney theme parks and the water park parties are still available online.
Entry Deadline Extended to May 14th
To provide as much time as possible for teams to make the right decision for their players and coaches, we have extended the entry deadline to May 14th. Any team choosing to not participate, can withdraw by May 14th and receive a full refund.
News continues to update daily on the status of the pandemic and these safety measures are subject to change. In the unfortunate event it is deemed unsafe to hold the tournament, we will abide by state or federal guidelines, cancel the event, and refund fees to participating teams.
We are aware there will be some who disagree with us. As a country, as a society, we need to reframe our new normal and get back to people working, people interacting and people playing sports. We know this will not happen overnight nor will we go back to the way things used to be. The roll out will be in segments and will come over time. But, we feel strongly we must continue to run events as long as it is safe to do so.
Stay safe, be well and remember We Are AAU.
Dr. Roger J. Goudy, President & CEO
Amateur Athletic Union (AAU)
General Information
All players and parents are required to cover the costs and details of their own travel expenses and arrangements.
Team Detroit secures hotel(s) for our coaching staff (where Team Detroit athletes are recommended to stay for each tournament). A lot of consideration goes into choosing the hotels where we stay. We will book hotels with a reasonable rate, free parking and continental breakfast whenever possible. Since some of the convention centers are located in the heart of larger metropolitan areas, the closer to downtown a hotel is, usually means a higher cost and charges for parking. Some people like the convenience of being able to walk to the tournament, while others would prefer to stay outside of the city for a cheaper option. When necessary, we will provide both options to our families. At tournaments with multiple playing locations, athletes will also have more than one hotel location from which to choose. Parents are free to reserve hotels that suit their family. However, your coach may hold team meetings at the team/club hotel. Please be prepared to attend these meetings.  Questions contact Paige.